Adorable Watercolor Nail Art Designs to Inspire You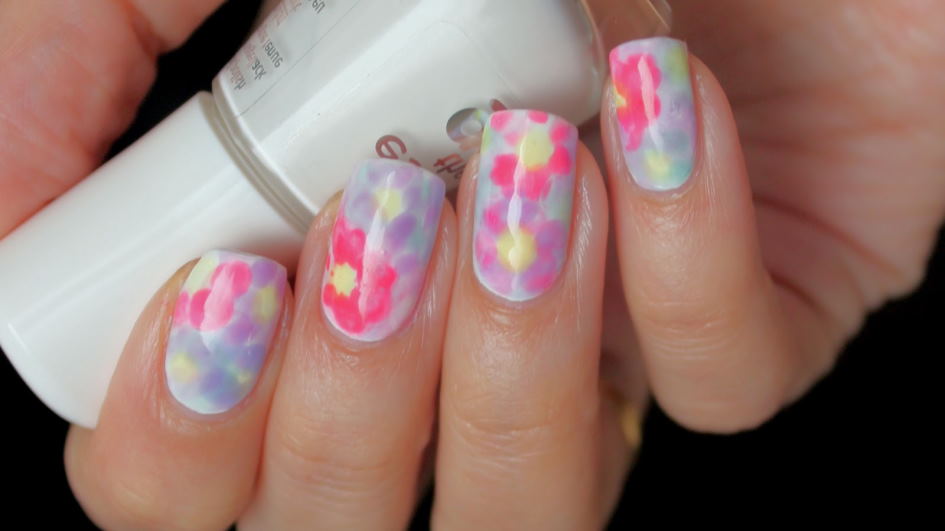 We love nail art, and we know you do too! So when we came across these adorable watercolor designs, we just had to share them with you. There's a little something for everyone in this roundup, so scroll through and find your favorite. Then get ready to paint your nails and show the world your amazing style! 😉
The best watercolor nail art designs to try this season
Watercolor nails are a beautiful and unique option if you're looking for something a little different than your usual manicure. These designs are created by painting thin layers of polish on top of each other, resulting in a colorful and ethereal look.
To create watercolor nails at home, you only need a few colors of nail polish and a piece of paper or sponge to daub the excess onto. Once you've applied the base color to your nails, start with the lightest shade and paint it on in small strokes. Next, add additional colors as desired, using a new piece of paper or sponge for each one. When you're finished, seal in the design with a top coat.
Check out these adorable designs if you need some inspiration for your next watercolor nails.
Floral Watercolor Nails
Try painting delicate flowers on your nails for a pretty and feminine look. This design is perfect for spring and summer.
Ombre Watercolor Nails
Create an ombre effect by gradating the colors from light to dark. This is a great design for those who want something a little more subtle than other watercolor nail art designs.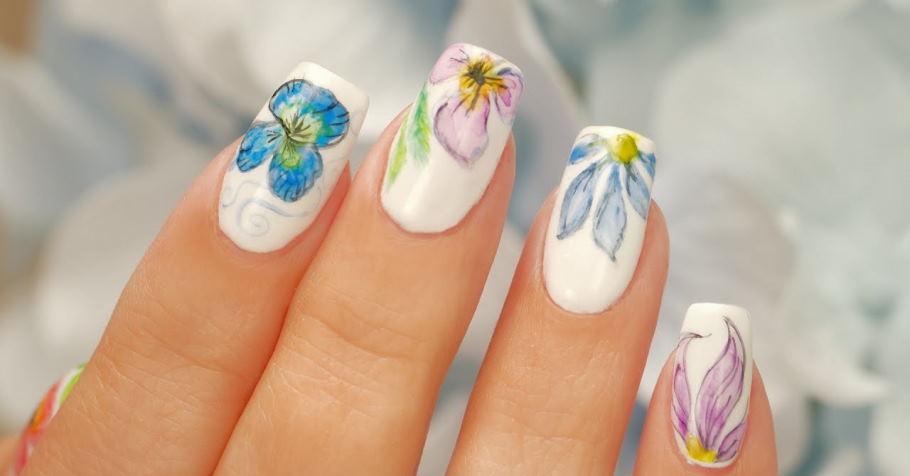 Galaxy Watercolor Nails
This design is out of this world! Recreate the beauty of the night sky with this pretty galaxy-inspired watercolor manicure.
Rainbow Watercolor Nails
What could be more cheerful than a rainbow? This design is perfect for when you need a little pick-me-up.
Abstract Watercolor Nails
Don't be afraid to get creative with your watercolor nails! This abstract design is proof that anything goes to this pretty nail art trend.
Geometric Watercolor Nails
Try incorporating geometric shapes into your design for a modern twist on watercolor nails. This look is both eye-catching and chic.
Mermaid Watercolor Nails
Bring the magic of the sea to your nails with this gorgeous mermaid-inspired watercolor design. Glitter and shimmery accents make this look extra special.
Watercolor nail art tutorials for the perfect manicure
Begin by painting your nails with a base coat of polish. This will help protect your nails from the watercolor paint and also provide a smooth surface to work on.
Next, choose the colors you want to use for your watercolor manicure. You can either mix your own colors or use pre-mixed watercolor paint.
To create the watercolor effect, start by adding dots of color to your nails using a dotting tool or a small paintbrush.
Once you have added all the colors you want to use, take a clean brush dipped in water and lightly swirl the colors together. Be careful not to overmix, as this will create a muddy-looking design.
Allow the paint to dry completely, and then apply a top coat of polish to seal your design.
And that's it! You've now created a beautiful watercolor manicure that is sure to impress.